Christmas stockings is the challenge of November. Of any technique, using any fabric. At least one of 16″ long size or many smaller pieces.
Η πρόκληση του Νεομβρίου είναι να φτιάξουμε τουλάχιστον μια χριστουγεννιάτικη μπότα ύψους 40 εκ. ή περισσότερες μικρότερες χρησιμοποιώντας όποια υφάσματα θέλουμε και όποια τεχνική.
I was lucky enough to have left some very beautiful Christmas fabrics from previous Island Batik collections that were sent to me in the context of Island Batik Ambassadors Program.
Ήμουν τόσο τυχερή που μου είχαν μείνει μερικά πανέμορφα Χριστουγεννιάτικα υφάσματα από προηγούμενες συλλογές των Island Batik που μου είχαν στείλει στο πλαίσιο του προγράμματος Island Batik Ambassadors.
After having chosen my fabrics, I printed my pattern in the right size. I decided on making two stockings using contrasting colors.
Αφού λοιπόν διάλεξα τα υφάσματά μου, τύπωσα την μπότα στο σωστό μέγεθος. Είχα αποφασίσει να φτιάξω ένα ζευγάρι με αντίθετα χρώματα.
I cut the upper part of the stocking freehand. so that I make it curvy.
Εκοψα τα υφάσματα που έβαλα στην επάνω μεριά με ελεύθερη κίνηση για να δώσω μια καμπύλη.
Of course I used Aurifil thread and as always Schmetz needles.
Φυσικά χρησιμοποίησα κλωστές Aurifilnd και όπως πάντα βελόνες Schmetz needles.
and Hobbs batting also sent in my packages, Thermore
και βάτα Hobbs που επίσης μου στέλνουν μέσα στα κουτιά και συγκεκριμένα την αγαπημένη μου για κατασκευές, Thermore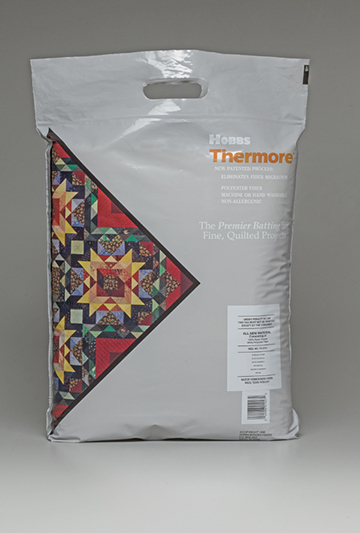 I then made some broderie Perse, since I had this amazing fabric full of Christmas balls. You may see how I used the whole Candy Cane Lane collection here previously. For those not knowing what broderie Perse is, I would like to tell you that it is a form of applique when the object someone use for the applique is cut exactly on the shape from another fabric. e.g. a flower, a bird etc. You may see below a video by Deborah Wirsu in order to understand how it is made.
Μετά έκανα λίγο Περσικό κέντημα, μια και είχα αυτό το καταπληκτικό ύφασμα γεμάτο από Χριστουγεννιάτικες μπάλες. Μπορείτε να δείτε εδώ πώς χρησιμοποίησα όλη τη συλλογή Candy Cane Lane. Και όσοι δεν ξέρετε τι είναι το Πέρσικο κέντημα, να σας πώ ότι πρόκειται για απλικάρισμα που γίνεται με αντικείμενα κομμένα ατόφια από άλλο ύφασμα. Δείτε παρακάτω ένα βίντεο από την Deborah Wirsu για να καταλάβετε πώς γίνεται.
I cut the balls and appliqued by machine.
Εκοψα λοιπόν τις μπαλες και τις απλικάρισα στη μηχανή..
I then joined all the parts and voila! my stockings pleased me a lot
Μετά ένωσα όλα τα κομμάτια και νάτες οι μπότες μου που μου άρεσαν και πάρα πολύ!
If you wish to take a look at my previous projecs in the context of the Island Batik Ambassadors Program, please take a look here.
Αν θέλετε να ρίξετε μια ματιά σε προηγούμενη δουλειά μου στο πλαίσιο του προγράμματος των Island Batik Ambassadors, ρίξτε μια ματιά εδώ.
And if you are interested in what my fellow Ambassadors made, please visit them according to the list below.
Και αν σας ενδιαφέρει να δείτε τί έκαναν και οι συνάδελφοί μου, επισκεφτείτε τους με βάση την παρακάτω λίστα.
2022 Island Batik Ambassadors