Tool talk blog hop and we had to use the Tool that was sent to us in our last Island Batik Ambassador Box from Design Studio Deb Tucker. I received "Wing Clipper", that is the perfect tool in order to trim several sizes of flying geese. (For those who do not know it, it is the rectangle with the triangle within). I also received a Quilter's Magic Wand. From now on I will have my own wand!
"Ασε τα εργαλεία να μιλήσουν" το θέμα των μπλογκο-επισκέψεων του Σεπτεμβρίου και έπρεπε να χρησιμοποιήσουμε το εργαλείο που ήρθε μέσα στο τελευταίο κουτί μας των Island Batik Ambassador από το Design Studio Deb Tucker. Το εργαλείο που μου έστειλαν είναι το "Wing Clipper", που είναι το τέλειο εργαλείο για να ισιώνει κανείς αρκετά μεγέθη από το στοιχείο "Ιπτάμενες Χήνες" (γι αυτούς που δεν ξέρουν, είναι το ορθογώνιο στοιχείο με το τρίγωνο στη μέση). Μου έστειλαν επίσης και το μαγικό ραβδί της Παπλωματούς κι έτσι από εδώ κι εμπρός θα έχω και το μαγικό μου ραβδί!
We also had to use the Spring 2022 collection that came in the same box. In my case was Simply Southwest Collection for Spring 2022. Nice autumn colors!!!
Επρεπε ακόμα να χρησιμοποιήσουμε τη Συλλογή Ανοιξη 2022 που ήρθε με το ίδιο κουτί. Εγώ παρέλαβα τη συλλογή Simply Southwest με πανέμορφα φθινοπωρινά χρώματα!
We could make a quilt of any size, any technique, provided that we used at least 30 units made using our new tool, which as always is a piece of cake, since Deb has many video tutorials on her YouTube channel.
Μπορούσαμε να φτιάξουμε ένα κουίλτ οποιοδήποτε μεγέθους και με οποιαδήποτε τεχνική, αρκεί να φτιάχναμε οπωσδήποτε τουλάχιστον 30 στοιχεία με το εργαλείο, πράγμα που αποδείχτηκε πανεύκολο, μια και η Deb έχει τόσα πολλά βίντε βήμα – βήμα για τα εργαλεία της στο κανάλι της στο YouTube.
I always wanted to make this traditional cat pattern. I designed it in EQ8 and added some geese around them.
Πάντα ήθελα να φτιάξω αυτό το παραδοσιακό σχέδιο με τις γάτες. Το σχεδίασα στο EQ8 και πρόσθεσα και γύρω τους μερικές χήνες.
But when I started sewing, I changed some colors.
Όταν το έφτιαξα, άλλαξα και μερικά χρώματα.
Then, I made the geese blocks using my magic wand to make the markings.
Μετά έφτιαξα τις χήνες μου χρησιμοποιώντας στην αρχή το μαγικό ραβδί μου.
To trim the geese blocks was extremely easy since the other Deb Tucker's tool is also excellent.
Όπως σας είπα, το να τις ισιώσω ήταν πολύ εύκολο με το ειδικό χαρακάκι.
I put it all together.
Μετά ένωσα τα πάντα.
I then did not like the yellow geese. Of course I made a mistake but I will not admit it. I will tell you that it was on purpose but I did not like it at the end. LOL. Yellow fabric had been almost finished and I decided to take all geese apart, cut them in half and join them again. No perfect points, because I had to cut a seam allowance of each geese, which I realized when joined again, but anyway…. I do not bother. I am writing all these to show you that there are always issues that we have to face or not.
Μετά δεν μου άρεσε που έκανα κίτρινες τις χήνες. Φυσικά το έκανα κατά λάθος, αλλά δεν θα το παραδεχτώ. Χαχαχα. Θα σας πω ότι έτσι το ήθελα, απλώς μετά δεν μου άρεσε.Το κίτρινο χρώμα σχεδόν τελείωνε κι έπρεπε να βρω μια λύση. Ετσι ξήλωσα το κάθε ορθογώνιο, το έκοψα στη μέση και το ξαναένωσα, κάνοντας το κίτρινο φόντο αυτή τη φορά. Και πάλι φυσικά έπρεπε να είχα κόψει τις χήνες και από κάτω, για να βγουν τέλειες, αλλά αυτό το συνειδητοποίησα όταν τις ένωσα. Για αυτό δεν βλέπετε τέλειες γωνίες…… Αλλά επίσης φυσικά δεν με νοιάζει και ιδιάιτερα. Και σας τα γράφω όλα αυτά, παρόλο που μπορεί να μην το προσέξετε όλοι όσοι διαβάσετε αυτό το κείμενο, για να δείτε ότι πάντα υπάρχουν θέματα που ανακύπτουν και πρέπει να τα αντιμετωπίσουμε ή και όχι.
I sandwitched using Hobbs batting 80/20 and quilted it.
Σαντουιτσάρισα με τη βάτα Hobbs batting 80/20 και καπιτονάρισα.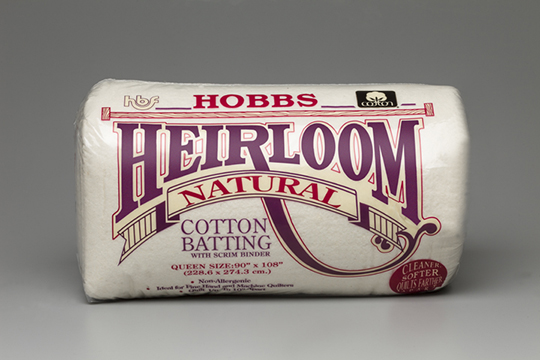 Ready for a baby. The final size is 30″ * 30″.
Ετοιμο για ένα μωράκι. Τελικό μέγεθος 75 επί 75 εκ.
I have a giveaway for you. Follow my blog and leave here a comment and I will draw a lucky winner in October 3rd.
Κι έχω και μια προσφορά για σας. Ακολουθήστε το μπλογκ μου και αφήστε εδώ κάτω ένα σχόλιο. Ενας τυχερός νικητής θα αναδειχθεί στις 3 Οκτωβρίου.
If you want to have a look at my previous work for Island Batik Ambassadors Program, please take a look here
Αν θέλετε να ρίξετε μια ματιά σε προηγούμενη δουλειά μου στο πλαίσιο του προγράμματος των Island Batik Ambassadors, ρίξτε μια ματιά εδώ.
And if you are interested in what my fellow Ambassadors made, please visit them according to the list below.
Και αν σας ενδιαφέρει να δείτε τί έκαναν και οι συνάδελφοί μου, επισκεφτείτε τους με βάση την παρακάτω λίστα.
2022 Island Batik Ambassadors